Tuesday February 16, 2021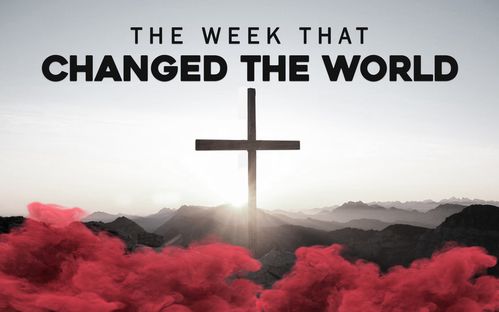 Tuesday – February 16th – Philippians 1:15-18 ---

1:15 Some indeed preach Christ even from envy and strife, and some also from good will:
16 The former preach Christ from selfish ambition, not sincerely, supposing to add affliction to my chains;
17 but the latter out of love, knowing that I am appointed for the defense of the gospel.
18 What then? Only that in every way, whether in pretense or in truth, Christ is preached; and in this I rejoice, yes, and will rejoice.

Today's Daily Walk Bible quote to consider:
IF GOD LIGHTS THE CANDLE, NO ONE CAN BLOW IT OUT.*

Today is Tuesday and has been my once-a-month tradition on the middle Tuesday of the month we mark today as the 11th month of the pandemic coming to SunRise. Our last live Sunday morning worship was on March 15th and our first live Sunday morning worship will be this coming Sunday February 21st. The gap between those dates does not mean we have not worshiped God or functioned as a faith community. For those forty-eight weeks we have found ways to adapt our actions to stay in line with our mission and vision as followers of Jesus. While most things were different from what we had grown to expect, none the less lives were touched, and souls transformed both within the shadow of our steeple and the shadows of our mailboxes. Yes, it will be nice to be back in the building for live worship - BUT we are still adapting at being together. February 21st, 2021 will not be March 15th, 2020 when it comes to worship. Our gathering for worship will look different, feel different, and be different - but next Sunday will be powerful, impactful, and transformative for those who come seeking the presence of God to strengthen their souls as a follower of Jesus.

Paul's short section on preaching Jesus concludes with our pick verses for today. Paul knows that some folks were preaching the gospel because of their envy of him. Even though Paul was sitting a jail his notoriety and name recognition was the selfish prize these evangelists desired. Perhaps they through their preaching would irritate the Roman authorities who held Paul prisoner and would eventually bring harm to him. They were building their own reputation at Paul's expense. Paul does not approve of their motives, but nevertheless he does rejoice that even through these less than well intentioned people, others were hearing the Gospel message. This passage is a great reminder we should always self-check our motives for witnessing to make sure God is glorified in our actions, in our words and in our motives.

Blessings
Pastor Jim
Wednesday – February 17th – Philippians 1:19-20

*Tyndale. The Daily Walk Bible NLT (Daily Walk: Full Size) (Kindle Location 8775). Tyndale House Publishers. Kindle Edition.